Why DIY Marketing
Doesn't Work for Legal
If you're like most growing companies, you started your business with little more
than an idea, a small team of talented individuals, and an entrepreneurial spirit.
Your experience has given you tremendous insight into your product and market
while delivering hard-earned lessons along the way.
You may be able to get to that next phase with DIY marketing, but it will take you much longer and be far more expensive.
In today's market, few companies can evolve with DIY marketing alone.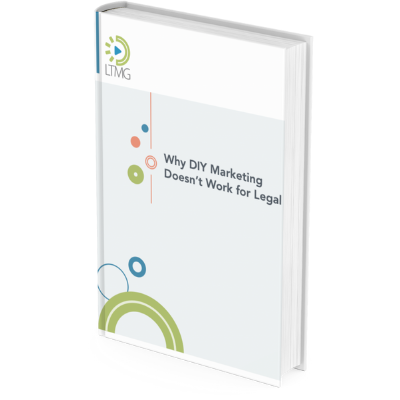 This eBook explores:
The 3 signs you have taken DIY as far as it can go
How DIY marketing has its limits
Do you have the time for DIY marketing?
Are you ready to become a marketing scientist?
DOWNLOAD YOUR COPY
required fields *