How Can a
Legal Tech SME Help?
In today's market, few companies achieve their growth goals in legal tech with DIY marketing alone. If your company has outgrown your internal capabilities, you need to build a scalable marketing program with a subject matter expert who knows how to sell legal tech.
What does a subject matter expert bring to the table?
LTMG's whitepaper discusses how a Legal Tech SME can help you take your company to the next level.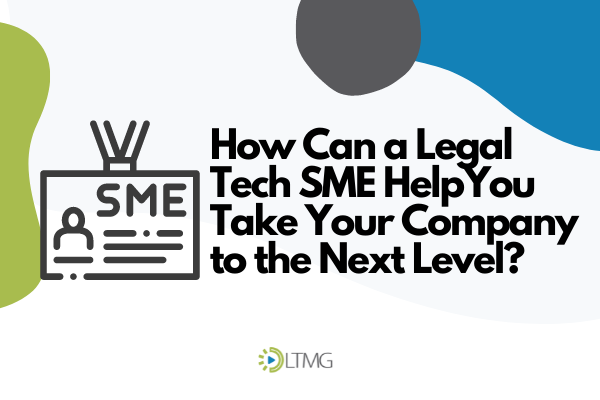 This whitepaper explores:
Getting started with a Subject Matter Expert
Outline Goals and Objectives
Set Clear Expectations
Meet Regularly
Set a Collaborative Tone
Track Progress and Evaluate Performance
Finding the right Subject Matter Expert
Experience With Legal Marketing
Knowledge and Expertise With the Issues and Opportunities You Face
Professional Experience
Culture Fit
Personal Drive and Commitment.
DOWNLOAD YOUR COPY
required fields *